Lawson College Australia, 'Lawson College' is an education provider located in one of the most liveable cities of the world, Melbourne.
Lawson College provides exceptional educational programs as well as skills training in association with various partners hence providing quality assurance framework which includes sound governance. Lawson College ensures continuous quality improvement by diligently bench marking its compliance, operations, partnerships and professional experience processes and practices, against best possible practices in various universities and colleges in Australia.
Why Choose
Lawson College Australia
Quality Education
Lawson College Australia ensures that the students are fully equipped of the knowledge and skills that will separate them from all other professionals.

Job Ready Program
We also aim to ensure that you as a local or international qualified graduate are well equipped as a worker to enter the Australian workforce and be job ready.
Strategic Partnership
Lawson College Australia secured different partnership with known organization to hone and prepare the students in the field. Placements are organized to fully expose the students with the possible situations that might encounter during the actual job.
Sound Governance
Lawson College Australia ensure to provide quality information that will educate the students with regards to their rights and opportunities in Australia.
Support to succeed
Our College offers excellent facilities in a supportive, friendly environment. Organized different student support programs to aid the students from adjusting to the new environment up to settling in Australia.
Excellent skill development
Our courses provide you with practical skills to enter workforce or to continue studying with confidence
WHATS HAPPENING
More About Lawson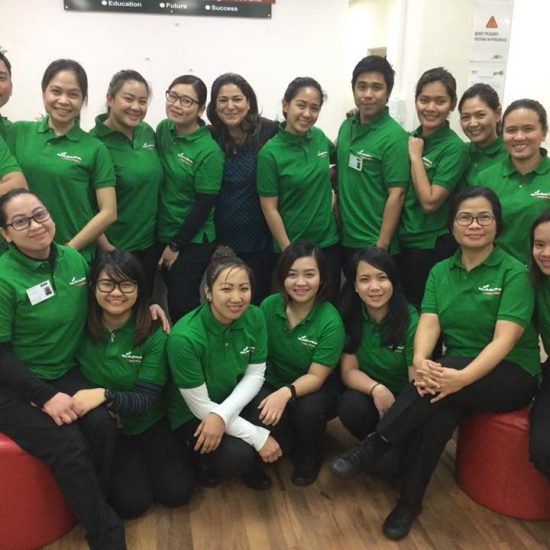 testimonials
What Students Say
About Us
" Thank you so much Lawson College for being a big part of my AUS journey! This journey wouldn't be possible without your help, from day 1- processing until I arrived here in Melbourne. You welcomed me with an open arm and make me feel comfortable living here. You provided me with my needs e.g accommodation, easy transport, and even Cash Assistance as my start up. You really guided me throughout until I feel at ease. A big thanks also to the Marketing Team, especially sir Victor, for helping me got my visa in just a month!

For more than a month in studying, I never thought that it was really a school because LAWSON for me is just like a family. With a very accomdating and understanding staffs! Lawson also has a great way of teaching skills, in which students can easily cope up. Chosing Lawson College as my school provider is such the best! Your Service Lawson is Awesome! Keep helping individuals to make their AUS Dream Come True! "
Anji Marikit
Certificate IV in Ageing Support
" I just got here and it's my pleasure to become part of this institution. LCA staff have been very supportive every step of the way special mention to Hush. So far so great! Awesome job Lawson! "
Dan Molina
Certificate IV in Ageing Support
" The true definition of fun and learning rolled into one. I love Lawson College Australia not just because of its passion for teaching but also its devotion for the employees, faculty members and students well being as a whole. From the student assistance desk wich is very helpful to us, to the growing friendly staffs and faculty up to the number of extra-fun activities that made learning sooo easy and stress free environment! Thumbs up LCA! "
Joanne Ga-as
Certificate IV in Ageing Support
" Until now everything feels surreal! As a solo and first-time traveler, I relied on a trusted school here in Australia that could get me safely from Manila-Singapore-Melbourne, especially when I'm unfamiliar with the area. Also, during the processing stage they provided excellent client services (addressing questions or concerns) until I arrived here in Australia. Thank you, Lawson College Australia! "
Danah Faith Vera Cruz
Certificate IV in Ageing Support
Studying in Australia was made easy because of the ambiance at Lawson College. Everyone you meet along the hallway greets you with their bright smiles and they are very approachable. Starting is tough but the friends you meet here will be one of your support system you will find.
Jian Bacharpa
Diploma of Leadership and Management
I had some doubts with the program but so far, I am happy with my study here in Lawson. The facility is nice, the instructors and staff are very approachable and friendly. Studying here is a great investment, a guarantee.
What's Happening
More About Lawson